JCCL ELF WORKSHOPS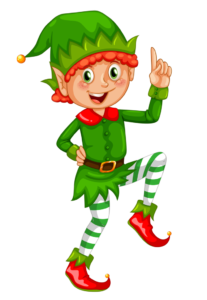 Get a head start on your holiday gifts and home decorating while listening to some holiday tunes!
TUESDAY, DECEMBER 3 at 1:00pm/THURSDAY, DECEMBER 5 at 4:00pm/SATURDAY,
DECEMBER 7 at 10:00am– Totally Tiles! Make a set of coasters, frame or mosaic.
A great project for teens & adults! Choose a date, Registration required.
WEDNESDAY, DECEMBER 11- from 11-4 get ready for Friday Dec. 13 National Cocoa Day by
making a Cocoa Gift Jar while enjoying a cup of hot cocoa.
SATURDAY, DECEMBER 14 at 10:00am – Holiday Beading – Try one of our projects that you
can make on your own. All ages welcome. Great hostess and children's gift giving ideas!
THURSDAY, DECEMBER 19 at 4:00pm – Painting with Jenna – Choose to paint a holiday scene on
a bottle, vase or jar! Children 7 to adult, registration required.