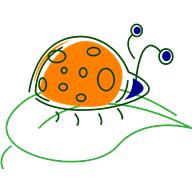 An In Memoriam donation to the Janet Carlson Calvert Library is a meaningful way to pay tribute to the memory of a loved one, living or departed. Monetary and donations of new books/materials may be mailed or dropped off at the library during regular business hours. When mailing, please be sure to include the donor's name and address along with the name of the loved one for whom the gift is being made. For book/material donations, a book plaque will be added to your donation as a permanent tribute to your loved one. When In Memoriam donations are made to the library, we respond to each donor with a personal letter.  As well, a letter is sent to the next of kin, keeping them up-to-date with all donations that have been made in memory of their loved one.
Our mailing address is:
Janet Carlson Calvert Library
                                          5 Tyler Drive
                                          Franklin, CT 06254
  Our sincere gratitude for your support of our library and programs.