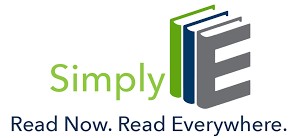 PROGRAMS for   April 2021     May 2021(pdf)
PLEASE NOTE: The Library will be closed Saturday, May 29th.
Drop-in Weekly Children's Programs (all programs start at 10AM)
Music in Motion for ages 2-5 – Wednesday's            Story Hour & Craft ages 3-5 – Thursday's
Masks required. Must have adult participation for crafts.
MYSTERY MONTH — Detectives Wanted!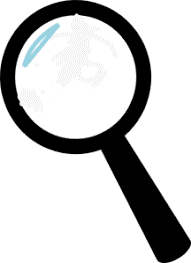 THURSDAY, APRIL 1st, 8 th, 15 th, 22nd, 29 th at 4:30am For ages 6-12. Each week a secret hour of sleuthing. It may be a craft, game or culinary delight. Create your character and play along.  Registration required.
SATURDAY, MAY 1st at 10:00am – Wilderness First Aid kits – Learn what to pack as you hike this summer. Registration required.
SATURDAY, MAY 8th at 10:00am – Mother's Day Painting Projects – Paint a trowel or planter for your Mom!  Teens and adults paint the trowels. Children paint planters and make flowers.
The door by the book drop is the temporary entrance. Before entering:
– Must wear a Face Covering – at all times – while enjoying library services Per First Selectman.
– 30 minutes allowed for library and/or computer usage per person.
– Limited number of 10 people allowed in the library at one time.
– Must adhere to social distancing, please stay a minimum of 6 feet apart.
– Please drop library books in the book drop before entering. Mandatory!!!
72 hours hold on all returned items!
– To control building numbers, please look at the Capacity Sign by the entrance door. If at capacity, you have the option to wait, phone the library staff at 860-642-6207 or ring the doorbell for assistance.
– Please complete the survey at the Library entrance.
-Curbside is the way to go!  We have been offering curbside pickup of library materials throughout our closing, and now we will offer curbside service for photocopying and faxing of essential documents! The cost of photocopying will be $.25 per page/ b&w only. The cost of faxing is $1.00 per page. Call 860-642-6207 for curb service.
Check out the variety of free resources- eBooks, eAudiobooks, magazines, and research databases. We have included many links to online programs, author talks, health, and current trends. You just need a Franklin Library card!  What you don't have one yet? Need a library card?  contact us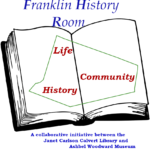 1000 Books Before Kindergarten  Yes! Reading 1 book a night for 3 years is a total of 1095! Register and receive your first reading log. Birth to 5 years. ***If you have a newborn (maybe expecting a child this year!), or a child 5 yrs or younger, sign up for 1000 books before Kindergarten and earn fun prizes along the way! Children that are home-schooled are encouraged to join.